Estimated Time to Read: 3 minutes
When it comes to choosing a gift to celebrate a special occasion, you can't go wrong with wine. From luscious reds to crisp whites, there are so many wines to choose from. Online shopping has made it even easier to discover wines from around the world. When shopping for a wine gift for another, it can be tough to choose the perfect bottle. Do they prefer cabernet? Sauvignon? Maybe a nice chardonnay? Choosing wine for yourself can be challenging enough, never mind picking out wine for another! Fortunately for those looking to purchase wine for a friend, wine gift delivery can make the shopping experience quick and easy.
Perks of Online Wine Shopping
Have you ever walked up and down the aisles of the liquor store in search of a specific wine? Or perhaps you head to the store with an idea of what you want but feel overwhelmed by the rows of labels. Not all of us can be sommeliers. Wine shopping doesn't need to be stressful. In fact, it shouldn't be! Online wine shopping is incredibly convenient and user-friendly. With online wine shopping, you have access to a wider selection of high-quality wines from around the world to create the perfect wine gift delivery. Not to mention that online gifting makes connecting with far away loved ones simple!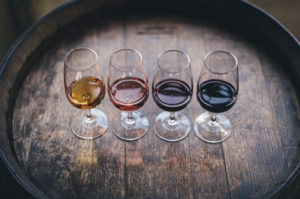 Gifting Options
There are a few different options out there when it comes to wine gift delivery. Most storefronts will have pre-assembled boxes you can choose from, and others will include a customization tool so you can create your ideal gift. Customizable boxes are an excellent option for those who want to make the gift a little more individualized. It can also be a good way to keep track of your budget. Not sure what to choose? Most online storefronts will carry gifting options made up of hand-selected wines from their in-house sommeliers. Wine gift delivery is a great opportunity to explore new blends and try wines from an array of wineries.
Choosing a Gift
With so many options out there, how do you choose? When picking the perfect wine gift delivery, there are a few things you should take into consideration. The first is, of course, the wine itself. Are you shopping for a red lover, someone who prefers a nice white, or maybe even a rosé lover? Having an idea of your recipient's preferences definitely helps, but trying new things is also good fun. Giving the gift of wine is a great chance for your recipient to try something new. They may even discover a new favorite! You can also base your gift off the occasion. Reds are a classic dinner pairing and are great for those looking to snuggle up after a long day and relax. Whites make for excellent pairings with seafood and chicken, but there is also room for sweetness. When you get into the fruitier Gewürztraminer, you are looking at a great patio wine for hot summer days.
How Delivery Works
Online wine shopping is just like any other ecommerce purchase. You simply add the gift option to your cart, checkout, and wait for your gift to be delivered. It's that simple! With wine gift delivery, you don't have to worry about running around and buying wrapping and foil, nor do you have to plan time to deliver the gift (or worry about shipping it yourself). Your only job is choosing the gift box and letting the company know where it is heading. Online wine shopping is a great gifting option for any occasion.
Exploring the World of Wine
For wine lovers, it can become a habit to only drink the same types of wines over and over. While enjoying your favorite blend is always a welcome treat, it is important to try new things, too. Trying different blends and wineries is the only way you will be able to add new options to your go-to wine list. With online shopping, you have access to so many different types of wines at a variety of price points. Receiving your favorite wine is a special surprise, but a wine gift delivery with something new can be an exciting experience for any wine lover.