A birthday is a special occasion, and even more special when your little girl celebrates it. Parties associated with birthday celebrations call for food, fun, laughter, and merriment. Many parties also have favors given out at the end of it. What was usually seen as a return gift presented to guests at weddings or bigger events, is now a commonplace even in children's parties. However, parents who host such birthday celebrations seem to be divided on the fact whether party favors are really necessary or not. Here is a look at what makes party favors a good choice and a bad choice for kids' parties.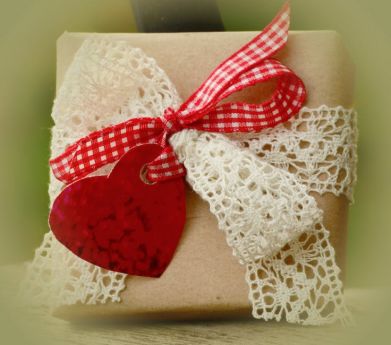 The case for party favors
A party favor is a gift that is presented to the guests who attend the party. It is usually a token of appreciation for the time and effort that they spend in making the party a memorable one. Such return gifts in children's birthday parties, especially girls' birthday parties, range from simple chocolates or cookies to goodie bags filled with a whole lot of sweet edibles, toys, and so on. They are a simple and nice way to say thank you, and that you value your relationship with the person who receives it.
Another good thing about party favors is that it helps develop a bond between the giver and the receiver. There is also a bonding that develops within the group that receives this particular favor especially when the birthday party is celebrated with the favorite girl gang. It acts as a reminder of all the good moments shared among one another.
The case against party favors
However, not all parents are very keen on giving away tokens and return gifts in their girls' birthday parties. The reason they mention for this is that the party itself is a celebration that involves food, music, and entertainment in varying proportions. Also, a birthday is an occasion to celebrate the birthday girl, and the other children need to wait patiently till their turn arrives on the respective birthday. When conditioned to receive favors at every party, children are drawn to believe that such an act is compulsory and mandatory. Many kids even attend party only to receive favors and forget the primary reason why they are even there. This can have a negative impact on the attitude and outlook of such kids when they grow up.
Many parents also argue that party favors, especially goodie bags filled with chocolates and candies are not a good idea. They would rather have such sweet servings end at the party itself, and not carry another round back home. The same is the case with goodie bags that consists of little toys and other curios, which the child would probably never use. This makes it worthless on the part of the parents to invest their time and money into buying stuff that are absolutely of no use to the children.
How to select birthday party favors that are meaningful and useful
While saying no to party favors altogether may not be every parent's cup of tea, here is what you can do to make your choice of such gift more interesting and useful to the children who receive it.
Steer clear of sweet edibles and toys. Opt for simple and handmade party favors – something as simple as a wish bracelet with a thank you note included in it can be a wonderful choice for girls birthday party favors. They don't cost you a bomb and can also be used for a longer period of time. The wish bracelet reminds the kids of the good time they had at the party, and also motivates them to make the wish or goal come true. These bracelets are also beautiful accessories that can be sported by girls of all ages. Even if you have tiny tots who attend kindergarten or teenage girls with hangout with a gang of their own, these bracelets make the perfect party favors and can be presented without second thoughts.