Estimated Time to Read: 2 minutes
Be it balloons, funny party hats, confetti, party favors add a distinct charm to any party. You can reflect on economical favors, without breaking your child's piggy bank, when you plan to host a party for children. Party favors are considered incomplete if they are not entertaining. However, the overall cost tends to rise when you have a long list of invitees. So, you must be vigilant while selecting your party favors.
Preparing ahead of schedule will help you find the fun favors. You can arrange the party favors during seasonal discounts and sales. Preparing a comprehensive guests list will help you plan your budget.
You can visit a party favors store online and look for the options. You can look at the ornaments, cute toys, pre-teen cosmetics or trinkets at affordable prices. This is a good way to ensure, you do not create a hole in your pocket.
It is better to look for party favors that accentuate well with theme of the party. Well, you will have to use your creativity and imagination to come out with innovative ideas, which are feasible at the same time. You can look for carnival supply corporations in bulk that make wonderful party favors.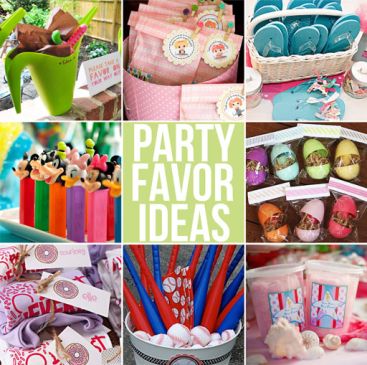 Unique and customized favors are popular and in high demand as well. Some of the popular options include bags, stickers, favor containers and tailored ribbons. Classic mini gumball machine favors are popular and perennial favors that are popular options as well.
You can look online for whimsical candy favors that come filled with colorful gumballs and can be extracted with simple twist of a tiny knob. You can customize the gumballs with colorful ribbons and bows. You can write names of your guests on the gumballs to make them feel special.
You can plan to customize cookies and candies as well. These popular party favors add to the elegance of whichever type of celebration you plan. The mouthwatering candies can be decorated with graceful and handwork details, which adds a special touch to any celebration. Guests can be given cookies or candies with pictures, initials, or names emblazoned on them. You can wrap them in translucent bags and tie them with colorful ribbons to make them look attractive.
Kids in the party will be super excited to get such sweet treats. Lollipops, cupcakes in their favorite animated characters will make a perfect party favor for kids.
Now that you have understood the significance of fun treat or party favors in children's parties, make sure to look through the different available options online and choose the ones that suit your requirements the best. A nice treat is definitely the best ways to thank your guests for turning up in your kid's birthday party.
Innovative party favors are a good way to add a different charm and elegance to the party you host. So, look at the different options online and plan ahead of time for a memorable party.