Estimated Time to Read: 3 minutes
Special occasions, such as weddings, anniversaries, and graduations, often call for giving some sort of gift—or maybe you just want to show someone that you are still thinking of them after they have moved across the country or otherwise far away. There are a lot of gift giving ideas out there, from the basic gift card to expensive electronics, but one gift idea that is loved by most is alcohol, specifically wine. Giving the gift of wine, or wine related accessories, has been around for almost as long as wine has been, and it is still going strong. There are a lot of options when it comes to wine gifts, and now you can even buy them online through wine gift delivery. This means you can reach anyone, anywhere with your thoughtful gift. But what are the different kinds of wine gifts you can give to your loved ones, friends, and colleagues?
Personalized Wine Gifts
Picking out your, or your intended recipient's, favorite wine for a wine gift delivery is a great idea, but you can sometimes take it a step further. Especially popular at corporate events, weddings, anniversaries, or graduations, you can personalize a set of wine bottles with custom labels to commemorate the event. These labels can either be applied directly to the bottle, or as a special wrapping around the bottles. As well, the customizations can go further than just to the bottles; you can also customize accessories related to wine, such as custom handled corkscrews or other devices. Customizing your wine gifts to be personalized shows a lot of effort and thought went into your gift with regards to the person or the event that it is commemorating. People will remember your gift for years to come, and they can even save the personalized mementos to show off at home, or they can store them in a keepsake box so they can open it in the future to show off all the happy memories you gave them.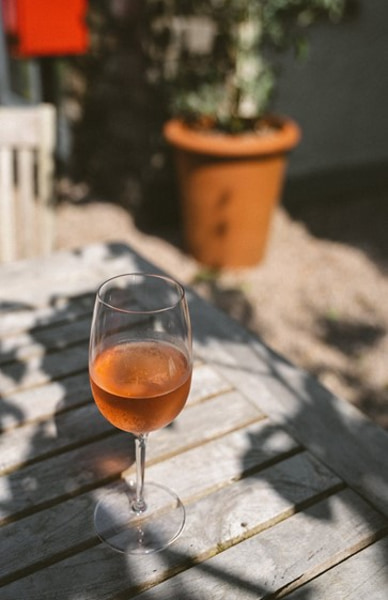 Wine Accessories
Choosing wine accessories for a wine gift delivery can give that extra bit of umph to your gift package. There are a lot of wine accessories you can choose from when it comes to giving a gift to whomever you want to. First off, there is the need to open the wine bottles so you can include a corkscrew in your gift package; you can go with the standard style corkscrew, or you can get fun with it and choose a novelty corkscrew based on your recipient's favorite animal, cartoon, or other things. Once they have the bottle open, they are most likely going to need somewhere to pour that wine, and what's better than including wine glasses in your gift. There are endless designs of wine glasses to choose from, and you can also personalize them with a name or message.
Beyond basic wine accessories, you could try for more advanced accessories, such as those that allow you to preserve wine in open bottles using nitrogen gas. You can even get your recipient a small wine rack for storing their new and future wines. You can choose to give a digital gift along with your wine gift delivery, such as buying them a wine app for their smart phone that can give them information about various types of wines and where they are from.
Online Wine Gift Baskets
Online shopping is very popular these days, and now you can even order your wine online to be delivered to your home, or to the home of someone you want to send a gift to. Most online wine retailers will have a form of gift option where you can send someone a gift basket of wine, whether it's a single bottle or a series of bottles with a theme. Wine gift delivery baskets are a great way to introduce someone to new wines, or to get them something you know they have enjoyed for years. You also can get access to a lot of international wines that your local wine store may not have available, and you'll be able to send the wine anywhere in the country.
Wine is an oft enjoyed gift, and with the right personalization, you can turn a normal gift into one that will be remembered for years to come with wine gift delivery, allowing you to show the recipient how much you really care.