Estimated Time to Read: 3 minutes
Making a paddle is fun and exciting part of Greek culture and tradition. While it is not difficult to carve the paddle from a piece of wood, the real challenge lies in decorating a Greek paddle.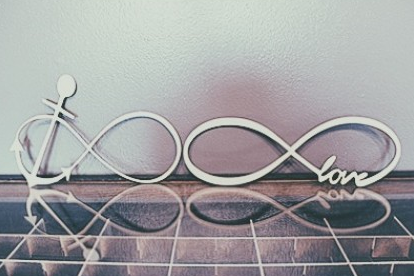 Here are a few ideas that will help you make a great looking Greek paddle.
Get to Know the Person
The paddle should represent you, the person receiving it and the loving relationship you share. Hence it is necessary to know more about the person you plan to gift the paddle to. Think about things that person is involved in. You can try to find out some inside jokes about them or their hobbies. Any information that stands out can be used as a decoration idea for the paddle. For example, if the recipient is a baseball player or likes the game; you can stick a wooden baseball symbol on the paddle.
Gather Your Ideas
Make a list of phrases, words, hobbies, likes, dislikes and anything that you can think about the person. Once you have the list ready, try to find which idea stands out and will make the person happy. Some of the decorating accessories available for Greek Paddles are English and Greek letters, Greek phrases and sayings, Greek wooden crests, Greek mascots and designs and a few other things.  Once you have selected a decoration theme for the paddle, you can buy any of the decorating accessories mentioned above that goes with the theme.
Painting Your Paddle
Select a good color theme for your paddle. It is always nice to paint it with lighter colors so the stickers, logos, names pasted on it stand out. It is necessary that you have the decorating items in hand before you start with the painting and sticking. You can either paint the paddle with single are multiple colors. If you are artistic, then you can also trace a pattern first and then cover it in different colors.
Customize
The decoration part mainly includes customization of the paddle. You can start by adding the Greek letters, names and decorative ornaments on the front. Use paint pens for outlining large letters. You can add a little pledge and the family name on the paddle as well. If you are gifting it to your sibling or a parent, make sure the family name goes on the top. The little one's name should always be the biggest and presented at the bottom.
Get a Picture Frame Decoration
There is a phrase – A picture speaks a thousand words. This holds true while decorating Greek paddles as well. Buy peel-n-stick picture frame decoration and stick it on the paddle. Paste a nice picture of yours and the recipient that will kindle old memories. You can find peel-n-stick decoration frame in different shapes and sizes. If the Greek paddle is for your boyfriend or girlfriend, you can use a heart shaped picture frame decoration.
Things Not to Do While Decorating the Greek Paddle
•  Don't start decorating randomly. Select a theme to decorate. You can search on the internet for a theme.
•  Never use blurry images or images with red eye. Always use high resolution small pictures on the paddle.
•  Don't clutter your paddle with too many embellishments. Always go for a simple and clean design with few embellishments. When you cram stuff, your paddle starts taking that busy look and it detracts from the message that you are trying to give.
•  Don't drown your paddle with glitter. Glitter looks good and small amounts go a long way. If you are fond of glitter, you can use glitter paint.
•  If you are accentuating the paddle with a bow. Never use stiff gift wrapping leftovers. Use a top quality ribbon like grosgrain, organza or satin ribbons.
The above given tips will help you make a great looking Greek paddle. Remember the paddle is one of the special items that the recipient will keep forever. So make it with love and make it beautiful.
Do you have any decorating ideas to share or questions? Please feel free to leave comments.